This rustic Italian Beef Ragu requires minimum skill or effort as it is made easily in a slow cooker. The rich and chunky ragu is packed with vibrant flavour and is so satisfying to eat. Use it with pasta or in lasagna and freeze the rest!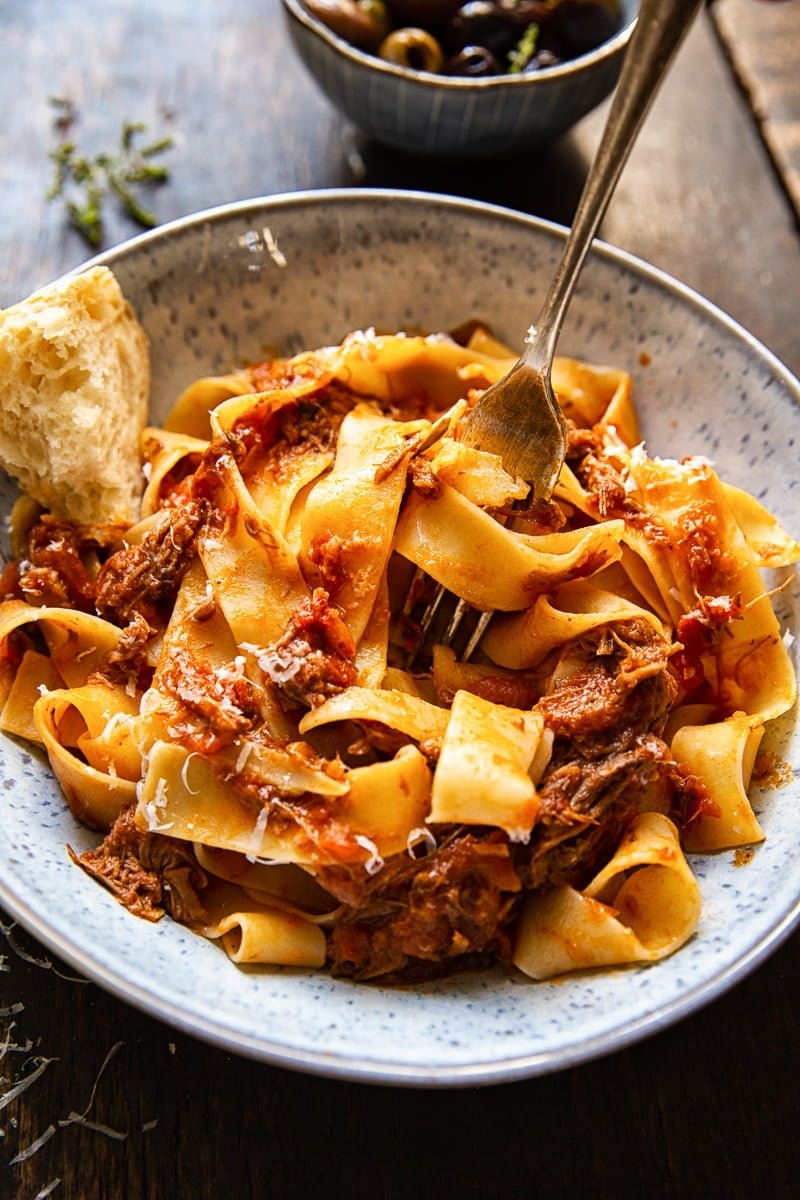 I am going to admit openly that I am not a big fan of crock pots. Mine doesn't get used very often, mostly because I enjoy the cooking process and am too much of a control freak to let the slow cooker take over.
I also find meals cooked in a crock pot taste too similar to each other. They taste like stew. I like stew but not every day of the week.
I am however, a HUGE fan of tender, melt-in-your-mouth, big and bold flavour meat. And if a slow cooker has to take the centre stage for this to happen, so be it. I suppose I can share the limelight…for one day.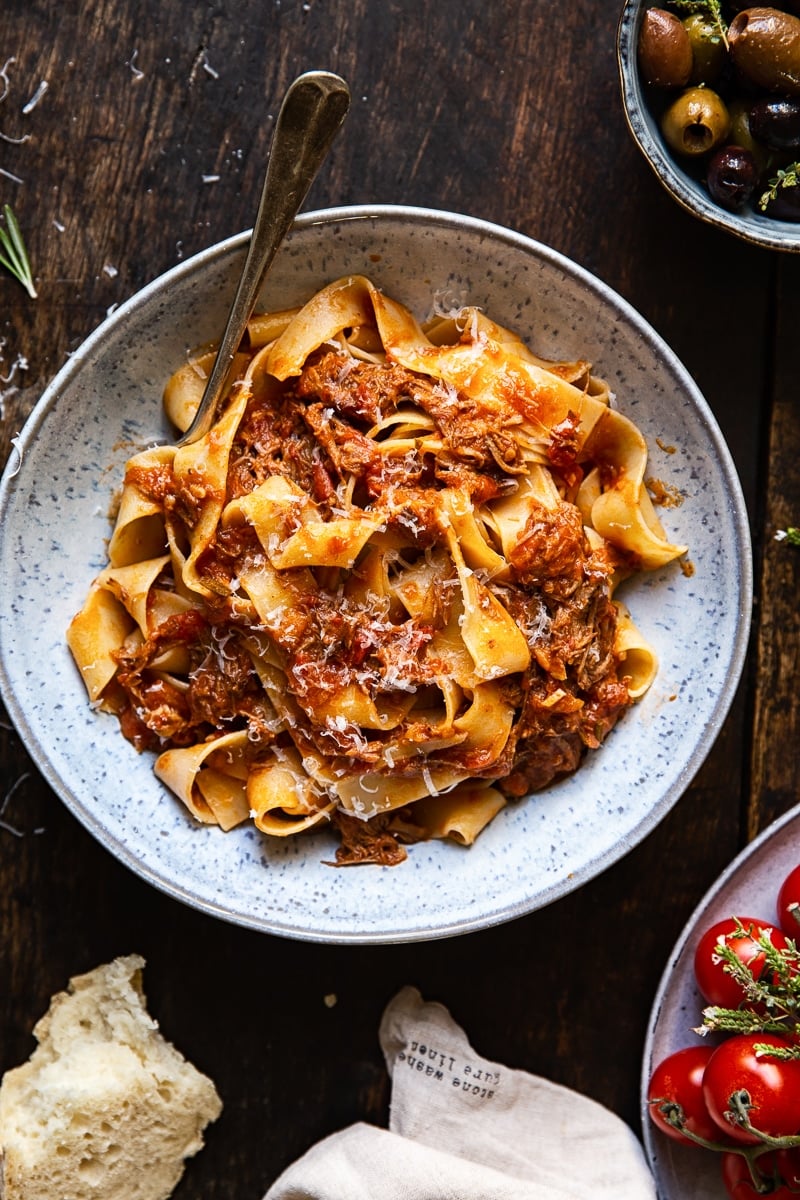 Italian ragu
Continue reading in next page