These classic Snowball Cookies are little balls of buttery shortbread melt-in-your-mouth goodness with a powdered sugar coating. They are quick to fix, delicious, and freeze well. You may even have the ingredients to make them in your house right now. You might know them as Russian Tea Cakes, Italian Wedding cookies, butter balls, and Mexican Wedding Cookies but in our house, we just call them Snowballs They are the delectable cookies with a thousand names.
This is my absolute favorite Christmas cookie recipe! I love them!!! LOVE THEM!!! These Buttery Pecan Snowball Cookies will melt in your mouth. They are so easy! You will find that you have a full batch of cookies ready in under 45 minutes. How can you beat that!!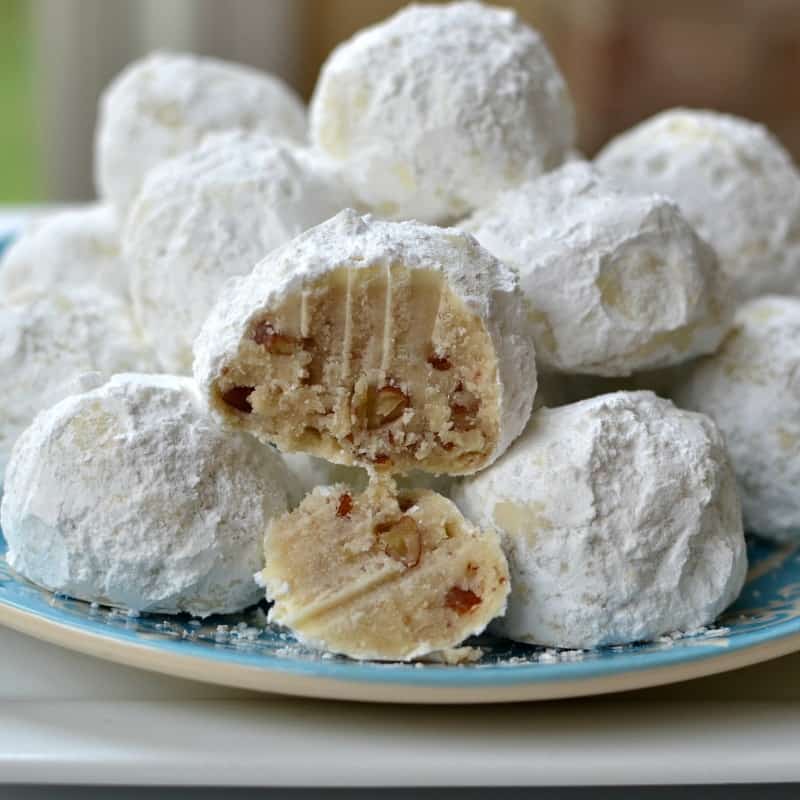 HOW TO MAKE SNOWBALL COOKIES
These delectable holiday cookies are so very easy to make. First, using an electric mixer or stand mixer with the paddle attachment on medium speed cream the butter and the powdered sugar until light and fluffy! Then turn the mixer to low speed and add the salt, vanilla, flour, and pecans. Roll into one 1-inch balls and place on parchment-covered baking sheets and bake.
Allow the cookies to cool just enough to handle them. Then gently roll them in the powdered sugar. Place them on a wire rack to cool. When they are fully cooled roll in the powdered sugar again.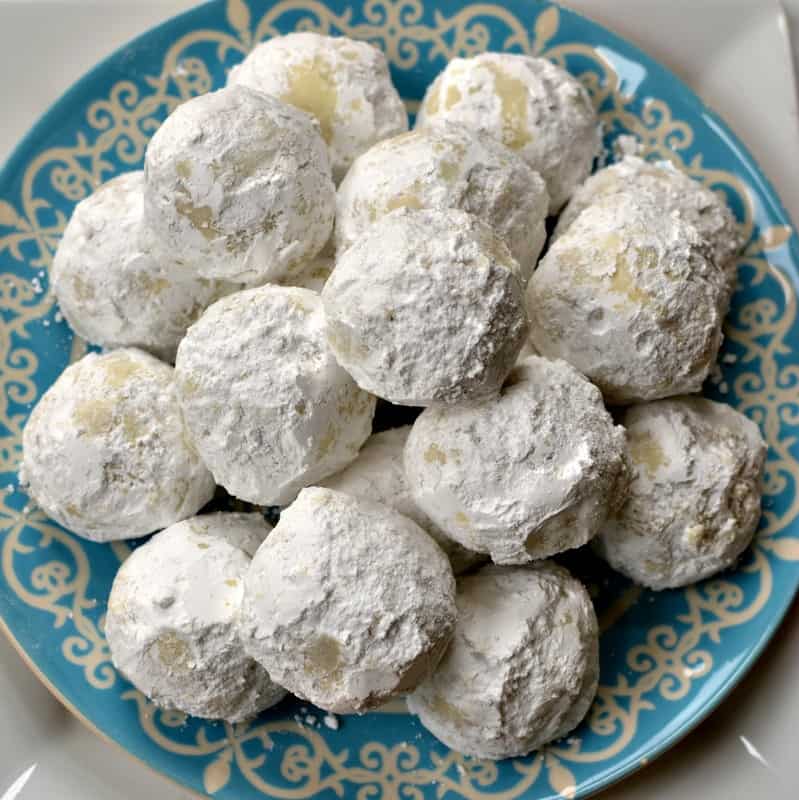 CAN SNOWBALL COOKIES BE FROZEN?
They can be baked and frozen ahead of time. Pack the cookies in double Ziploc freezer bags and place them in a sturdy glad-ware freezer container. When defrosting take them out of the containers frozen and place them on serving trays or platters uncovered. Never allow them to defrost in the plastic and the containers. The condensation that builds in there will ruin the cookies. Once the cookies have defrosted place them in airtight containers and store them at room temperature for up to 5 days.
The dough can easily be frozen as well in a practice commonly known as flash freezing. Simply roll the dough and place it on parchment-covered baking sheets. Make sure the dough balls aren't touching so they don't freeze to each other. Place the whole sheet in the freezer until frozen and then transfer the balls to a freezer bag. Store that bag in a sturdy freezer container. When you are ready to bake simply place the cookies on a parchment-covered baking sheet and let them thaw just a tad while the oven preheats. Frozen cookies may require an additional one to two minutes of baking time.
DO YOU HAVE TO USE PECANS FOR SNOWBALL COOKIES?
Heck no! You can use English walnuts, black walnuts, almonds, pistachios, and even cashews. Just make sure the nuts are shelled, roasted, and finely chopped. Each nut gives the cookie a delicious different unique flavor.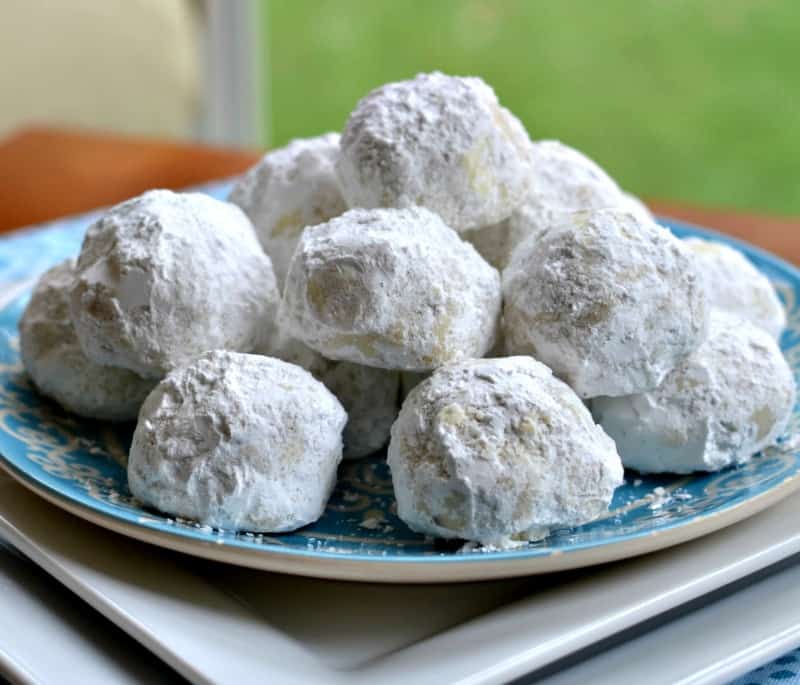 HELPFUL RECIPE TIPS FOR SNOWBALL COOKIES
Continue Reading in next page