Use real honest-to-goodness butter so they taste yummy. I personally use Land O Lakes butter for all my cookies.
Cream the butter and sugar until light and fluffy
Chop the pecans fairly fine. Remember you can use different nuts.
This a thick dough so roll the cookies with your hands because the warmth of your hands will help shape the cookies.
Preheat the oven and load the baking sheet in the middle of the oven.
Use parchment paper or silicone baking mats.
If you have time do a test run with one or two cookies. It really helps to establish baking time.
Do not over-bake the cookies. These are a type of shortbread cookies with a crumbly melt-in-your-mouth texture.
When measuring your flour spoon the flour into the measuring cups and level off with a table knife.
Store the cookies in an airtight container on the counter for up to 5 days.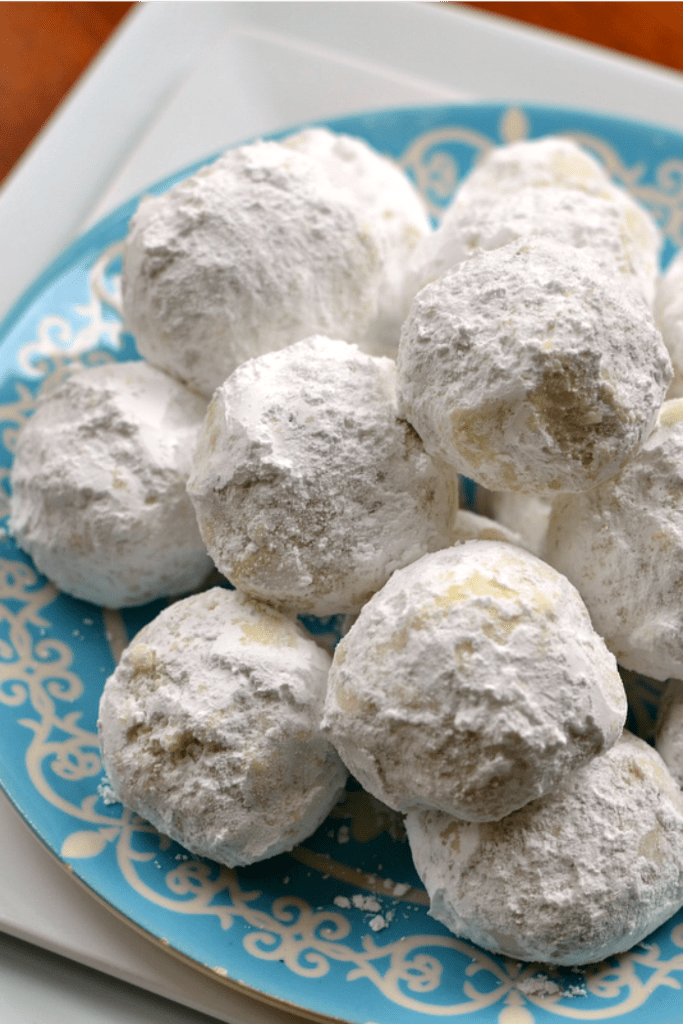 RECIPE VARIATIONS
Roll the dough around an unwrapped chocolate kiss
Add 3/4 cup chopped Andes Peppermint Crunch Baking Chips to the cookie dough
Add 3/4 cup mini chocolate chips to the cookie dough
Mix 1/4 cup unsweetened cocoa powder at the same time as the butter and powdered sugar. Also, add 3/4 cup mini chocolate chips stirred in at the end to make Chocolate Snowball Cookies
Replace the vanilla with lemon juice, add 1-2 tablespoons lemon zest and use finely chopped sliced almonds instead of the pecans to make Almond Lemon Snowballs.
Substitute almonds coarsely ground in a food processor for the pecans and add 1/2 teaspoon almond extract.
Continue Reading in next page