This grilled chicken salad recipe doesn't call for any eggs. BUT, you can totally add them if you want! Just whip up a batch of hard-boiled eggs, then peel and crumble them over the salad.
Tips and Notes for Sriracha Lime Chicken Salad
Marinating time: the chicken needs at least 20 minutes to marinate in the Sriracha and lime juice mixture, but if you have time to let it sit longer, do that. The longer it sits, the more flavorful and tender it will be.
Check the temp. Before pulling the chicken off of the grill, double check that the internal temperature is 165ºF.
Serve immediately. Once the chicken salad is fully assembled, it's best served right away so everything is nice and fresh.
Prep ahead of time. You can grill the chicken in advance and store it in the fridge for 3-4 days or in the freezer for 2-3 months. You can also make the dressing in advance and store it in the fridge for a couple of weeks. When you're ready to serve the salad, simply assemble as directed. Add the chicken cold or warm it up first.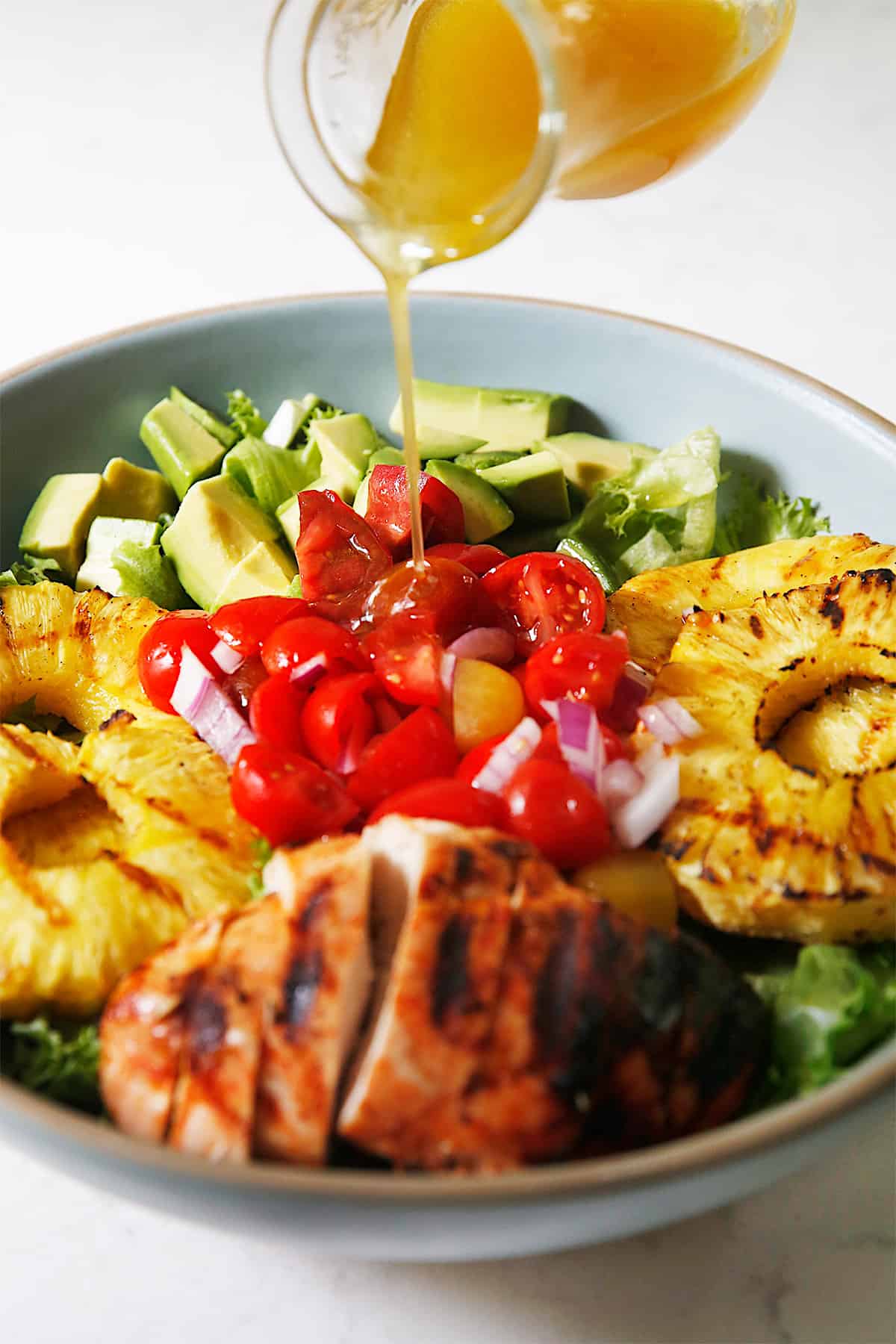 Can You Freeze It?
No. Unfortunately, you cannot. The texture of the fresh ingredients will not hold up well in the freezer. You can, however, freeze the chicken to thaw for the salad later on. It will last for 2-3 months!
How to Meal Prep a Salad
This salad is great to make for meal prep, with a few modifications. Meal prep this salad to have a separate container for the salad components and another for the chicken, that way the meat can be heated up on its own or eaten separately if desired.
And of course, with most salads, you'll want to keep dressing separate and add right before eating.
Just be careful about what salad components you choose. Obviously, something like sliced avocado will not keep well, so don't use something that won't keep well if intending to make this for meal prep.
Keeping all of this in mind, this salad will keep well for 3-5 in the refrigerator.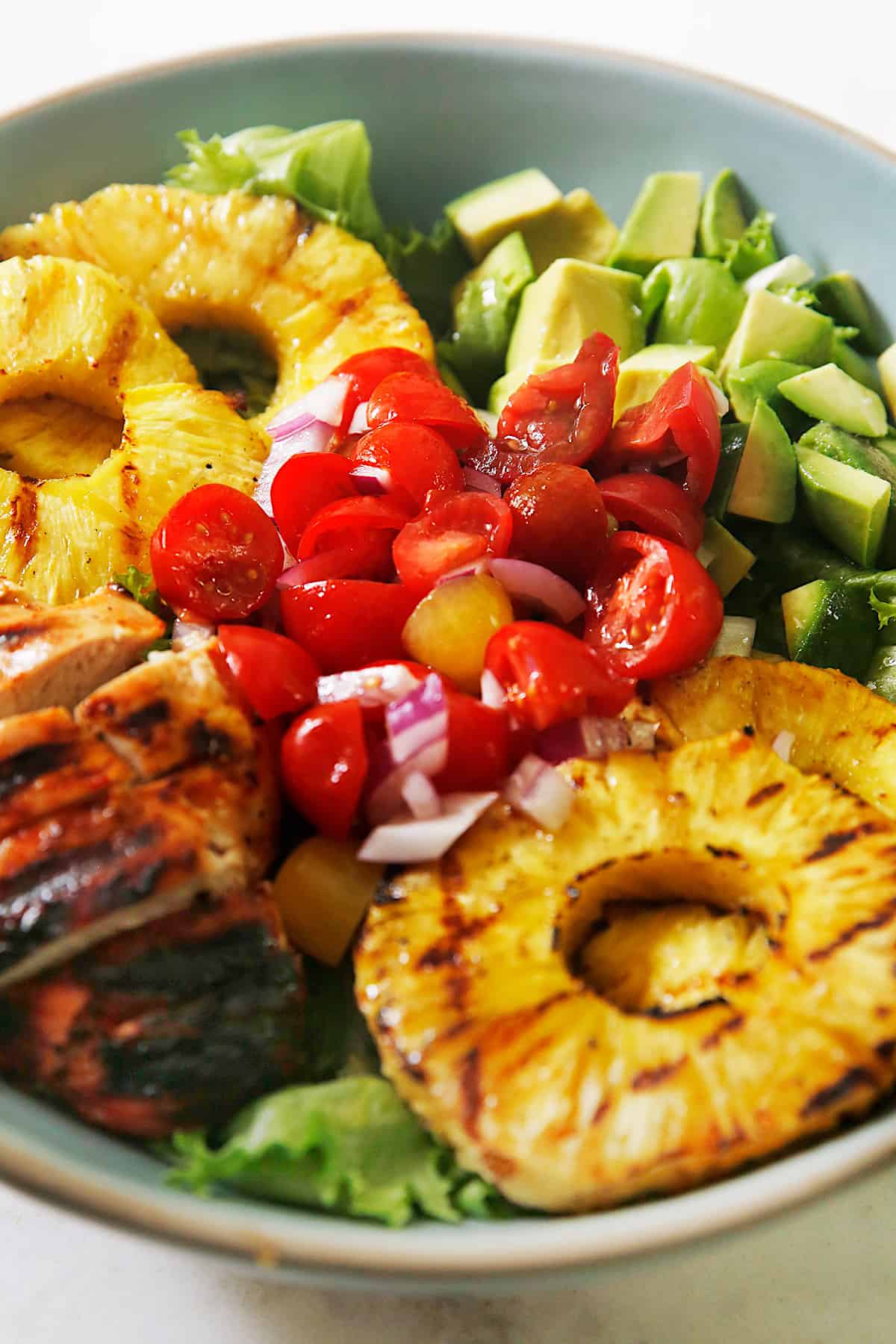 The Easiest Way to Meal Prep This Chopped Salad Recipe
Continue Reading in next page