The Japanese are really on to something with these patterned cake rolls. They are as impressive to behold as they are delicious to eat, and are arguably much easier and less time-intensive than fancy frosted layer cakes.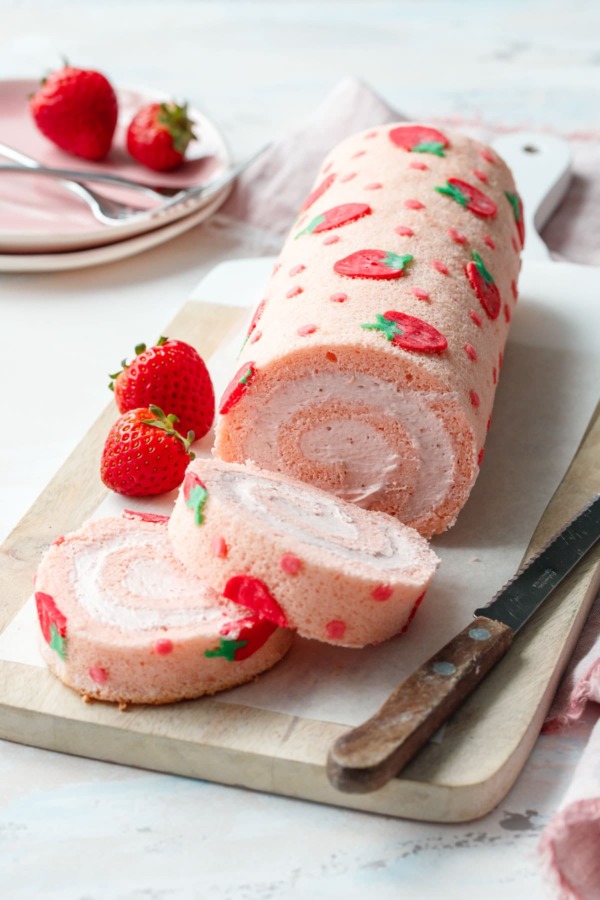 If you're the type that wants to create beautifully decorated cakes that'll wow your guests, but don't want to deal with a laborious layer cake, you should definitely give a Japanese-style patterned cake roll a try.
This stunning style of cake allows you to create intricate designs that are baked right into the cake itself, no fancy frosting necessary.
The technique does require some basic piping skills (the more you practice the better you'll get), but honestly, even if you just piped a bunch of polka dots all over the thing, the result would be absolutely lovely
Continue Reading in next page