A New-York Style white pizza with drizzled olive oil, mozzarella, parmesan, and ricotta cheese with Italian herbs.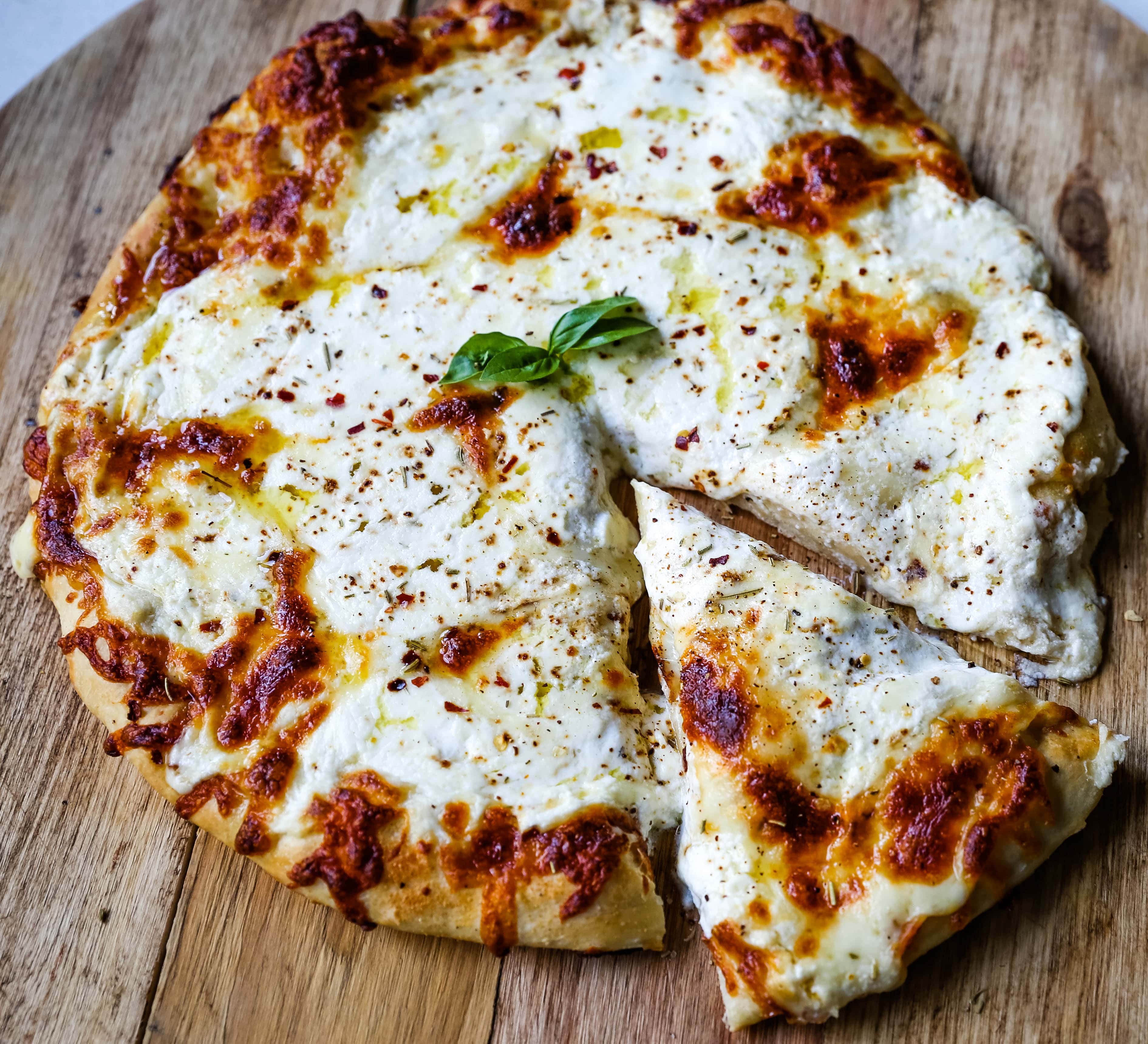 I crave New York Style pizza all of the time! When we visit New York City, I head straight to get a big slice of New York pizza. I end up ordering a slice of pepperoni with red sauce and a white pizza with ricotta cheese to get a taste of it all!
We are huge fans of this Best 3-Cheese White Pizza because it has layers of flavor. Who doesn't want to eat warm bread topped with a bunch of cheese? It is my kind of heaven. When I make this Pizza Bianca, I literally have to hide a few slices to save for Dean so he has something to eat when he gets home from work. My kids fight over the pizza slices!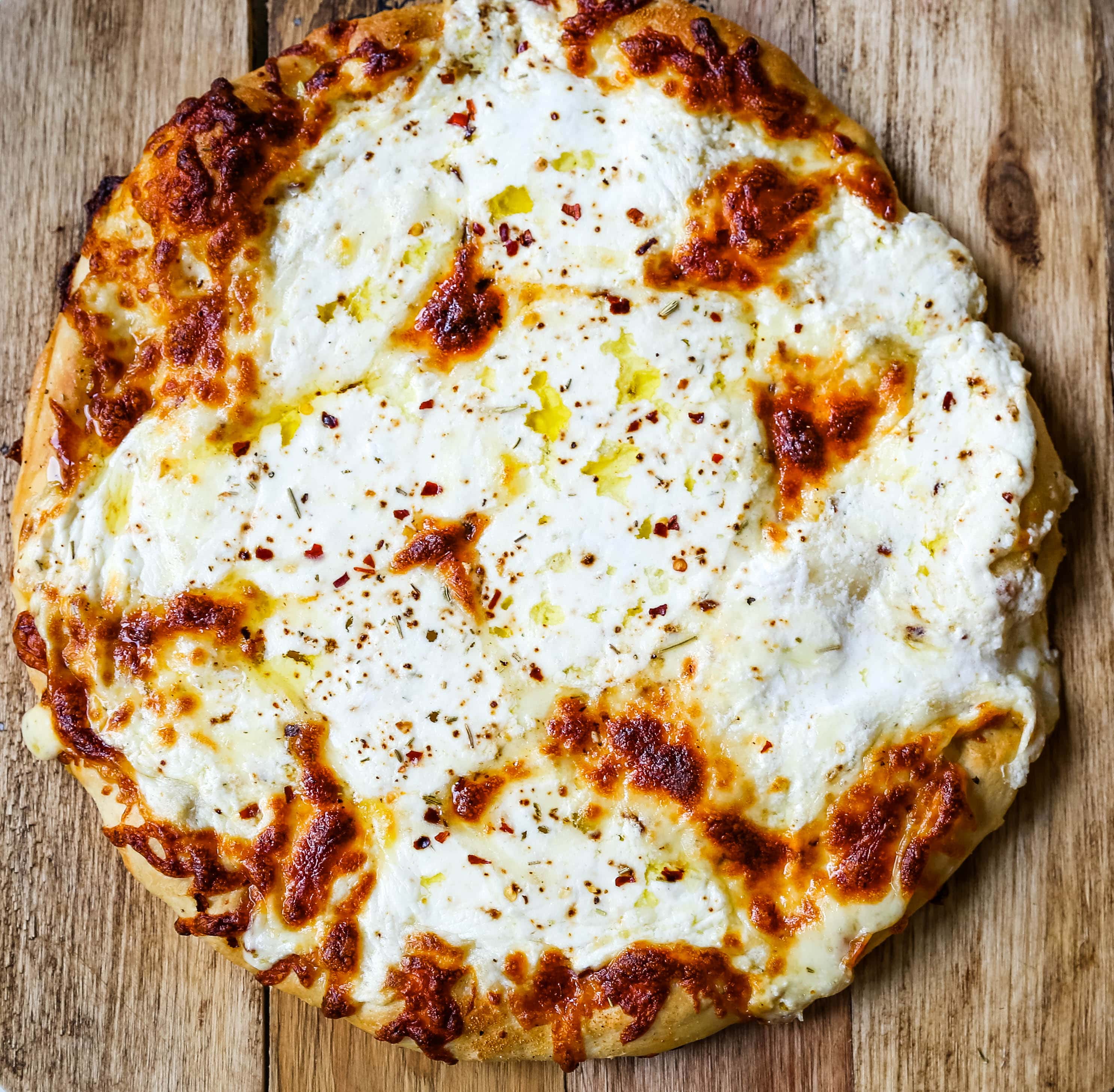 What ingredients are on a White Pizza?
White Pizza or Pizza Bianca is made with rolled out pizza dough and topped with extra-virgin olive oil sprinkled with garlic powder and topped with whole milk mozzarella cheese, parmesan cheese, and ricotta cheese. Italian herbs are sprinkled on top.
Where to buy ready-to-bake refrigerated pizza dough?
When time is on my side, I make homemade pizza dough. But I found that there are many great choices at the grocery store. I buy pizza dough from Fry's and Trader Joe's. You can find it near the deli department in the refrigerated section (usually near the Italian meats). It costs only about $1 and is worth every penny!
Continue reading in next page