English Toffee is a classic holiday candy: buttery candy poured over almonds, topped with milk chocolate and walnuts. Make it in a brownie bite pan to get the cutest toffee bites – perfect for gifting!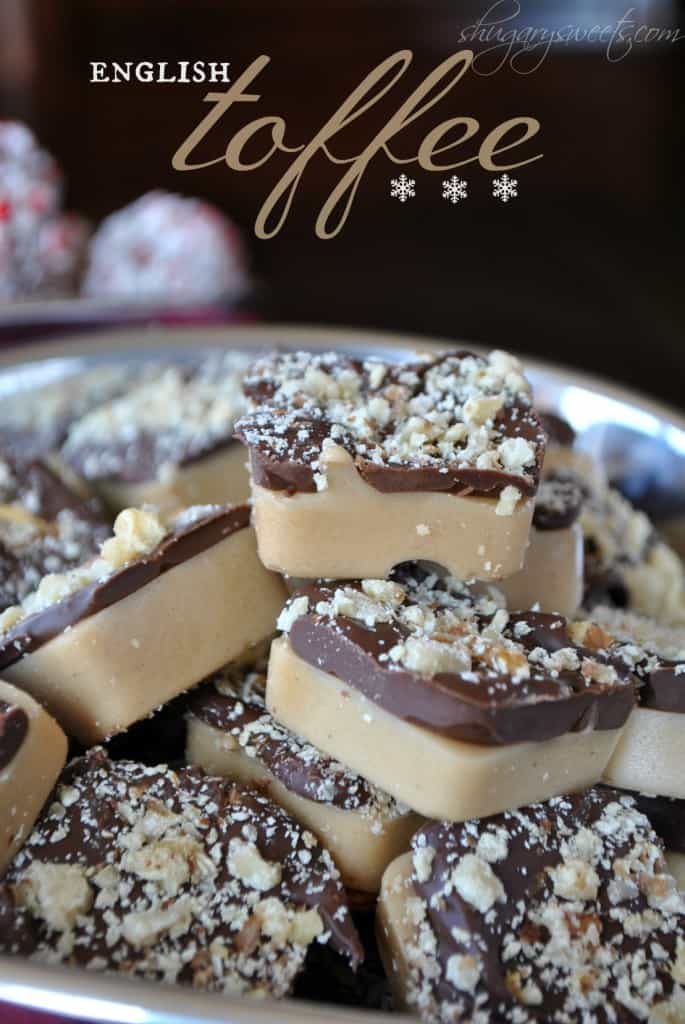 I'm shocked that this is my second holiday season and I haven't shared these English Toffee bites with all of you until today!
Thanks to one of my besties, RHONDA (hey girl!!), she shared this awesome English Toffee recipe with me years ago. And it became a tradition that we would have a holiday candy-making day.
We even would get our oldest daughters involved. Natasha on left, my daughter Alyssa on right- taken in 2008 they were just babies!
We usually gave them the job of rolling Peanut Butter Buckeyes and wrapping homemade caramels…you know, the "chores"!
This English Toffee is typically made in an 11×7 pan, but a few years ago I found a silicone brownie bite pan. And it's all I use now. No more slicing toffee, just pop the toffee bites out and you're good to go.
However, if you don't own one of these pans (or 5 like I do), feel free to pour your English Toffee into a foil-lined 11×7 pan and slice the finished toffee into pieces.
Just make sure not to cut English Toffee while it's cold or the chocolate will separate from the toffee. Keep it room temp!
Oh, and breaking English Toffee into pieces will leave you some shards on your cutting board. SAVE THESE. They are delicious on ice cream. Just sayin!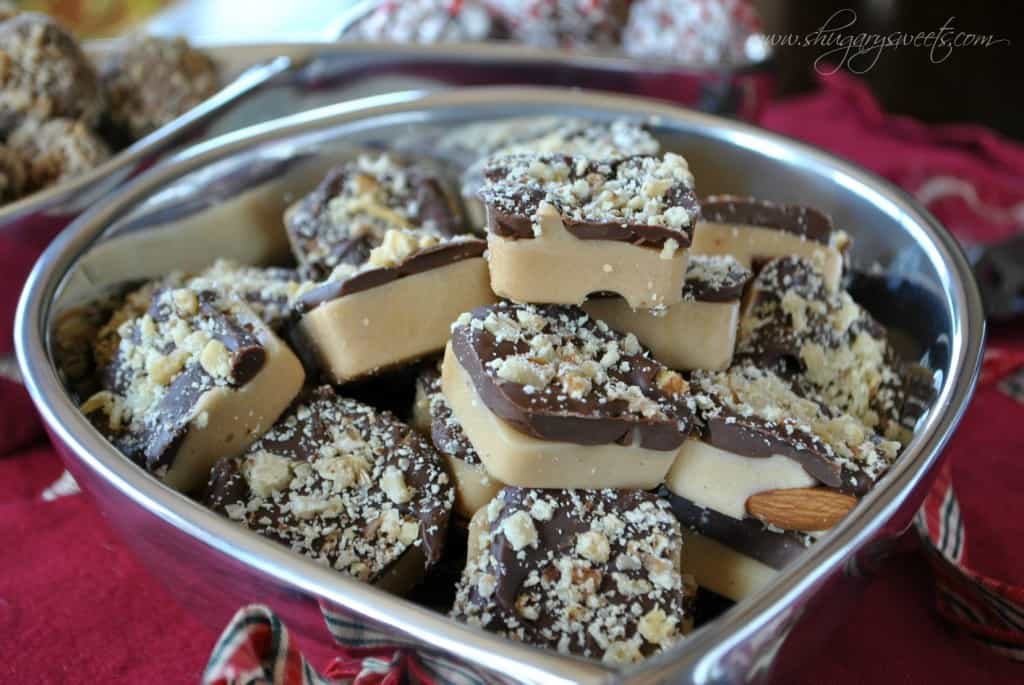 How to Make English Toffee
My English Toffee recipe starts with whole almonds spread across the pan or divided evenly into each of the silicone brownie bite pan compartments (about 2-3 almonds per slot).
In a heavy saucepan, combine butter, margarine, sugar, salt and vanilla. You're going to want to use a wooden spoon (yes, really a wooden spoon!) to stir this mixture constantly (yes, really constantly!) while it comes to a boil.
Once it starts boiling, let it continue to boil for 5-7 minutes. Don't stop stirring!
The goal is for the candy to be the color of almonds. I like to keep an extra almond next to the stove so I can compare the color easily – take a look at the recipe video to see what I mean. If you prefer to use a thermometer, the goal is about 300 degrees.
As soon as the candy reaches this point, quickly pour or scoop it into the prepared pan over the almonds.
Once the candy has cooled, spread the melted chocolate over the top and sprinkle generously with the walnuts. If you like, you can also choose to cover both sides of the English Toffee or toffee bites with chocolate and walnuts. YUM.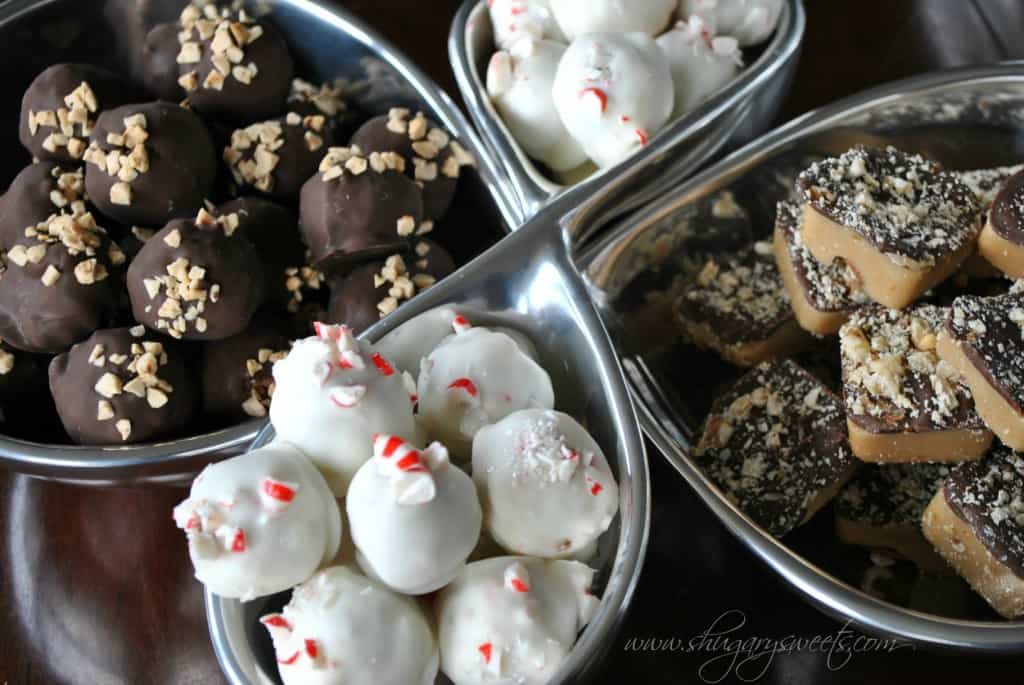 Why does my butter separate when making toffee?
Continue Reading in next page