Ultimate Meat Lasagna with four cheeses, homemade marinara and a few chef tricks tastes like it's from your favorite Italian restaurant.
Easy and comforting baked Italian Recipes will fill your home with an amazing aroma, and feed a crowd of hungry bellies too! Once you've mastered this Ultimate Meat Lasagna, try other kid-friendly favorites like Baked Million Dollar Spaghetti, Cheese Beef Pasta Bake, or Cheesy Manicotti.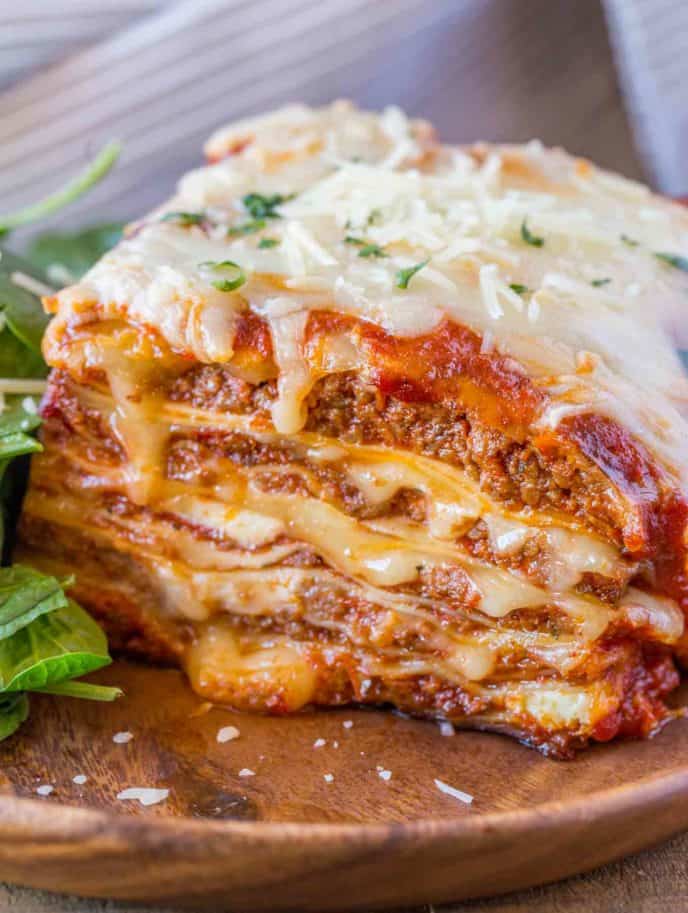 This easy lasagna recipe has been in development since my 7th grade home economics class. Over the years the recipe has been changed probably over a hundred times, but in the last 5 years it has not changed a single time. It's finally gotten to a place that it is truly the Ultimate Meat Lasagna.
Meat Lasagna
This recipe contains some restaurant tricks to take this lasagna to the next level. Homemade Quick and Easy Marinara may not be a real "secret" but it is going to make the biggest difference in the flavor of your lasagna. You can use most levels of quality of cheese and sort of get away with it, but use a sauce that isn't full of delicious flavors? You'll immediately notice the difference.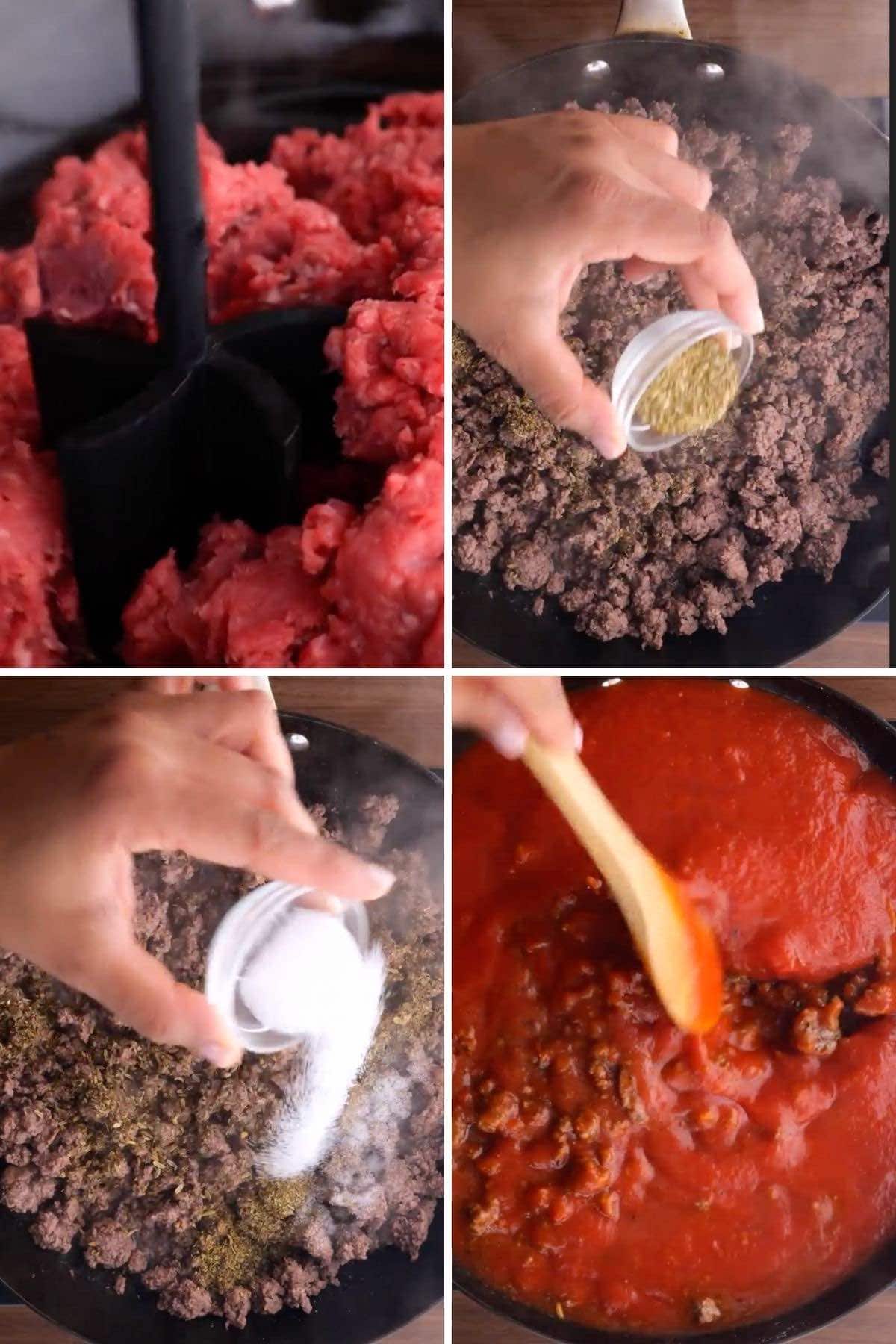 This recipe also uses all beef, but the sausage flavor in most restaurant lasagnas is easy to duplicate. To do that easily here without using sausage, you'll add in some fennel seeds when browning the beef and brown it in larger chunks. This gives the distinct sausage flavor and the larger chunks of beef help mimic the sausage texture.
Continue Reading in next page